Road Trip Playlist: A Curation of Traveling Jams
Okay, so real talk: a road trip without music is like toast without avocado — it's just not the same.
Music is essential to the road trip experience, and carefully curating playlists for trips is so much fun. For those of you who are planning a trip this summer (especially a group trip!) and are still debating whether to drive or take a plane, just remember: sure, road trips take longer than if you were just to fly to your destination, but driving allows you to soak in the scenery, visit interesting landmarks, and make lasting memories. Life is about the journey, after all.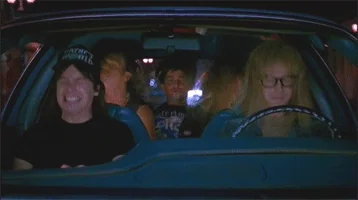 This playlist is a surefire way to get you started on compiling your own road trip playlist this summer:
Do a Thing – Street Joy

Highway Tune – Greta Van Fleet

Keep the Car Running – Arcade Fire

At the Beach – The Avett Brothers

Walkin' On The Sun – Smash Mouth

Mr. Blue Sky – Electric Light Orchestra

The Passenger – Iggy Pop

Should I Stay or Should I Go – The Clash

In the Summertime – Mungo Jerry

Get in My Car – BRONCHO

Maps – Yeah Yeah Yeahs

I'm Bound To Pack It Up – The White Stripes

Ride – The Vines

Dashboard – Modest Mouse

Gronlandic Edit – of Montreal

Heart It Races – Dr. Dog

Lake Michigan – Rogue Wave

The Summer – Coconut Records

Ocean's Deep – Born Ruffians

Run Run – Those Dancing Days

One Headlight – The Wallflowers

Road Trippin' – Red Hot Chili Peppers

Another Travelin' Song – Bright Eyes

Daylight – Matt and Kim

Feels Like Summer – Weezer

Whole Wide World – Cage the Elephant

It's A Trip! – Joywave

No Sleep Till Brooklyn – Beastie Boys

The Distance – Cake

This Must Be The Place – Sure Sure
If you have a Spotify account, you can listen to the playlist here:
What do you listen to on the road? Let us know in the comments.