Spring Cleaning Playlist: A Curation of Peppy Songs for Cleaning
It's about that time of year again. It's spring, which means it's time to empty your closets, donate a bunch of your old stuff to charity, scrub your baseboards, put your winter clothing into storage, and vacuum all of the nooks and crannies of your home you neglected all winter.
If you're like me, you definitely put all of these chores on the back burner until the last possible minute. Something that always gets me in the mood to do mass amounts of laundry or scrub the stove is upbeat, positive music.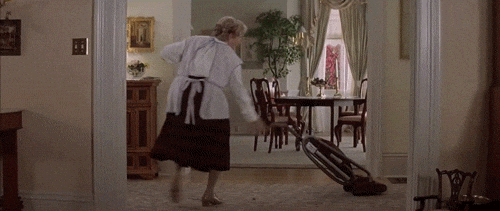 Here's a list of jams that will get you pumped up to clean and declutter this season:
Furr – Blitzen Trapper

Naive – The Kooks

Same Jeans – The View

Blister in the Sun – Violent Femmes

Hong Kong Garden – Siouxsie and the Banshees

Cold Cold Man – Saint Motel

Chugjug – Family of the Year

The Walker – Fitz and the Tantrums

A Summer Song – Chad & Jeremy

Walking on a Dream – Empire of the Sun

Ghostwriter – RJD2

Oxford Comma – Vampire Weekend

Frankly, Mr. Shankly – The Smiths

Cutie Pie – Nathan Fox

The Impression That I Get – The Mighty Mighty Bosstones

Sound System – Operation Ivy

Three Little Birds – Bob Marley & The Wailers

Dance Yrself Clean – LCD Soundsystem

Shake It Out – Florence + The Machine

The World Is New – Save Ferris
If you have a Spotify account, you can listen to the playlist here:
What songs do you play while spring cleaning? Let us know in the comments.